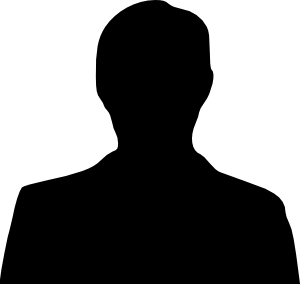 Faculty Members
Associate Professor
—
Name: Sotirios Plakas
Current Position: Associate Professor
Scientific Domain: Adult Nursing and Family Nursing (Code ΑPELLA): 25847
Sector: Community and Public health Nursing
Research Laboratory: Nursing Rehabilitation of the Chronically ill (K13 102), Tel: 0030 210 5385649-642
Office Tel:0030 210 5385863, (Office Κ6027)
Research Gate: https://www.researchgate.net/profile/Sotirios-Plakas-2
Google Scholar: https://scholar.google.com/citations?user=bSzNCvMAAAAJ&hl=el&oi=ao
ORCID ID: https://orcid.org/0000-0002-3263-4679
Pubmed: https://www.ncbi.nlm.nih.gov/myncbi/sotirios.plakas.1/bibliography/public/
Web of Science Researcher ID: ABA-5708-2020
Education: He graduated from the B' Nursing Department of TEI of Athens and completed a Μaster of Science Degree in Nursing from the University of Wales College of Medicine, Cardiff, UK. He received his PhD degree from the Institute of Primary care, London South Bank University, UK.
Research interests: His main research interests are the experiences and coping strategies of family members of critically ill patients including spirituality and religiosity, adherence to medications for chronic illness patients and psychological consequences of stress and working conditions for clinical nurses (burnout). He has expertise in grounded theory research methodology.
Academic appointments: He was a clinical nurse instructor in Community Nursing and Medical-Surgical Nursing of the Nursing Department of TEI of Athens (1998-2010) and a Lecturer of the same department (2010-2015). In 2015 he became an Assistant Professor of the University of West Attica and since 2021 he is an Associate Professor.
Professional experience: He has worked extensively in the clinical area as a registered nurse in ICU in Sismanoglio General Hospital, Athens, Greece, as well as other departments as well such as Internal and Surgical Medicine and Hematology-oncology. He has also worked as agency nurse in ICUs in London, UK.
Courses Taught: He currently teaches Epidemiology (academic coordination), Family Nursing (academic coordination) and Community Nursing at graduate level. He also teaches Research Methodology in post graduate courses organized by the Nursing Department of the University of West Attica (UniWA).
Other information: He has overall 54 publications of which 24 in peer review journals while he has 341 citations in Google scholar and H index 9. His Scopus citations are 117 and H index 6. He contributed in the establishment and served for 7 years as the General Editor in a Greek professional journal "Nosilia" between the years 2001-2007 currently continued with the name "Nursing Care and Research." He has participated in three Erasmus + programs: 1) HCEU-HealthCareEurope, 2015-1-DE02-KA202-002316 «Fostering Transparency and Recognition of Prior Learning within Geographical Mobility of Professionals in the Health Care Sector», 2) Interhealth 2016-1-EL01- KA202-023538 «Intercultural Competences for Healthcare Professionals» and 3) EUcareNET, 2017-1-DE02-KA202-004243 "Exchanging about transparency of qualifications within healthcare across borders". He acts as reviewer in Nursing in Critical Care Journal, Journal of Nursing Management, Problemy Pielegniarstwa and Nurse Education Today.
Indicative publications
Metaxouli K., Spiliopouloy E., Jiajios A., Plakas S., Konstantakopoulou O. & Dogranlis T. (2021). Multiple Sclerosis and Religiousness. Hellenic Journal of Nursing Science 14(1): 52-58. https://doi.org/10.24283/hjns.202116
Laopoulou E, Papagiorgis P, Chrysovitsanou C, Tsiou C, Plakas S, Fouka G. Nurses' knowledge about perioperative care of patients with neurological diseases. J Perioper Pract. 2019 Apr;29(4):87-93. doi: 10.1177/1750458918788984. Epub 2018 Jul 10. PubMed PMID: 29989492.
Timmins F, Parissopoulos S, Plakas S, Naughton MT, de Vries JM, Fouka G. Privacy at end of life in ICU: A review of the literature. J Clin Nurs. 2018 Jun;27(11-12):2274-2284. doi: 10.1111/jocn.14279. Epub 2018 Mar 26. Review. PubMed PMID: 29399904.
Timmins F, Parissopoulos S, Plakas S, Fouka G. Economic recession in Greece and effects on quality nursing care. J Nurs Manag. 2017 Apr;25(3):163-166. doi: 10.1111/jonm.12477. PubMed PMID: 28374444.
Timmins F, Naughton MT, Plakas S, Pesut B. Supporting patients' and families' religious and spiritual needs in ICU–can we do more?. Nurs Crit Care. 2015 May;20(3):115-7. doi: 10.1111/nicc.12177. PubMed PMID: 25854433.
Plakas S, Taket A, Cant B, Fouka G, Vardaki Z. The meaning and importance of vigilant attendance for the relatives of intensive care unit patients. Nurs Crit Care. 2014 Sep;19(5):243-54. doi: 10.1111/nicc.12054. Epub 2013 Oct 16. PubMed PMID: 24131580.
Fouka G, Plakas S, Papageorgiou D, Mantzorou M, Kalemikerakis I, Vardaki Z. The increase in illegal private duty nurses in public Greek hospitals. J Nurs Manag. 2013 May;21(4):633-7. doi: 10.1111/j.1365-2834.2012.01409.x. Epub 2012 Apr 5. PubMed PMID: 23409707.
Fouka G, Plakas S, Taket A, Boudioni M, Dandoulakis M. Health-related religious rituals of the Greek Orthodox Church: their uptake and meanings. J Nurs Manag. 2012 Dec;20(8):1058-68. doi: 10.1111/jonm.12024. PubMed PMID: 23151108.
Plakas S, Boudioni M, Fouka G, Taket A. The role of religiosity as a coping resource for relatives of critically ill patients in Greece. Contemp Nurse. 2011 Aug;39(1):95-105. doi: 10.5172/conu.2011.39.1.95. PubMed PMID: 21955270.
Plakas S, Cant B, Taket A. The experiences of families of critically ill patients in Greece: a social constructionist grounded theory study. Intensive Crit Care Nurs. 2009 Feb;25(1):10-20. doi: 10.1016/j.iccn.2008.04.003. Epub 2008 May 19. PubMed PMID: 18490164.
For the CV, click here.