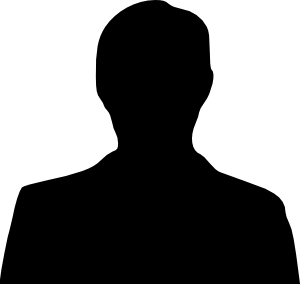 Faculty Members
Associate Professor - Vice President of the Department
—
Office Address
Building K 13, 2nd floor, room 202
Name: Georgios Vasilopoulos
Current Position: Associate Professor
Scientific Domain Surgical Nursing and Chronic Ulcers Management    (Code ΑPELLA):14045
Sector: Medical – Surgical Nursing
Αdministrative positions: Deputy Director of the Postgraduate Program (MSc) "Wound Care and Treatment". Member of the Board of Directors of the Postgraduate Program (MSc)" Applied Clinical Nursing "
Workshop: Building K 13, 2nd floor, room 202, 2105385642
Tel: 2105385642
Email: gvasilop@uniwa.gr
Research Gate id:https://www.researchgate.net/profile/Georgios_Vasilopoulos
Google Scholar Profile: https://scholar.google.com/citations?user=hx-4UpYAAAAJ&hl=en
Orchid ID: https://orcid.org/0000-0001-7753-1553
Education
Undergraduate Degree in Nursing Science (TEI of Athens, Department of Nursing A '), PhD in Nursing (Department of Nursing, University of Peloponnese), MSc in Education (Hellenic Open University ), MSc in ICU and Emergency Nursing (National and Kapodestrian University of Athens), Postgraduate certificate in Open and Distance Education (HOU), Surgical Nursing Specialty (General State Hospital of Athens G. Gennimatas), Certified by the European Academy of Wound Technology, Postgraduate training in areas such as new technologies, mechanical ventilation etc
Academic Appointments
2002-2010 Laboratory Associate Technological Educational Institute of Athens.
2010-2018 Faculty Member, Department of Nursing, TEI of Athens,
2018-2022 Faculty Member, Department of Nursing, University of West Attica.
Faculty Member in the following postgraduate Programs (MSc):"Wound Care and Treatment" (UNIWA), "Applied Clinical Nursing" (UNIWA), "Intensive Care Units" (UOA). Lecturer in the PP (MSc) "Cardiology Nursing – Intensive Care Units" (UOA) and "Chronic Disease Management" (UNIWA).
Professional Experience
1994-2010 "General State Hospital of Athens  G. Gennimatas" Surgical Department mainly.Registered Nurse position.
Research Interests
Surgical Nursing, Wound Management, Emergency and Acute Care  Nursing, Critical Care Nursing, New Technologies, Digital Skills, Evidence-Based Practice, Quality Improvement, Basic Research.
Teaching Areas
Undergraduate courses
Undergraduate level (2019-2021)
Surgical Nursing I and II. Clinical Nursing I and II. Skin wound and ostomy care. Pathophysiology
Postgraduate courses
Wound Assessment . Wound Management Technologies. Stomas and Special issues in Wound Management. Guidelines in Emergency and Acute Care Nursing. New Technologies in Emergency and Acute Care  Nursing . Evidence Based Nursing. Non-invasive Technologies in the Prevention, Diagnosis and Treatment of Chronic Wounds and Ulcers. Invasive Technologies in the Treatment of Chronic Wounds and Ulcers.
Recent Publications (5)
Polikandrioti M, Vasilopoulos G, Dousis E, Gerogianni G, Panoutsopoulos G, Dedes V, Koutelekos I. Quality of Life and Self-care Activities in Diabetic Ulcer Patients, Grade 3: Gender Differences. J Caring Sci. 2021 Sep 25;10(4):184-190. doi: 10.34172/jcs.2021.031.
Stavropoulou A, Vlamakis D, Kaba E, Kalemikerakis I, Polikandrioti M, Fasoi G, Vasilopoulos G, Kelesi M. "Living with a Stoma": Exploring the Lived Experience of Patients with Permanent Colostomy. Int J Environ Res Public Health. 2021 Aug 12;18(16):8512. doi: 10.3390/ijerph18168512.
Tsiampouris I, Charcharidou M, Dousis E, Oikonomidi N, Makrygianni P, Vasilopoulos G, Castana O, Koutelekos I.  Investigating the Six-Month Incidence Rate of Burn Disease in Children in Greece. Cureus 12(10): e11192. doi:10.7759/cureus.11192. 
Vasilopoulos G, Makrigianni P, Polikandrioti M, Tsiampouris I, Karayiannis D, Margari N, Avramopoulou L, Toulia G, Fasoi G. Pre- and Post-Operative Nutrition Assessment in Patients with Colon Cancer Undergoing Ileostomy. Int J Environ Res Public Health. 2020 Aug 23;17(17):6124. doi: 10.3390/ijerph17176124. PMID: 32842493.
Vasilopoulos, G., Kourakos, P., Kiskhra, O., Moraitidis, T., Polikandrioti, M., Avramopoulou, L., & Castana, O. (2020). Contemporary reconstruction of a severe neuropathic foot burn injury /Traitement conservateur d'une brûlure de pieds diabétiques. Annals of Burns and Fire Disasters, XXXIII(June), 149–153
Conferences-Other Activities
Certified by the European Academy of Wound Technology. Founding member and Board Member of the Hellenic Wound Healing Society. Member of the Cooperating Organizations Board of the European Wound Management Association. Past-Founding Editor and Past- Editor in chief in two scientific journals (Health Science Journal, Health and Research Journal). Member of the Editorial Board in the peer reviewed journals "Perioperative Nursing-GORNA", "Hellenic Journal of Nursing", "Vima tou Asklipiou". Reviewer in distinguished journals such as BMJ Open, International Journal of lower extremity wounds, Journal of wound care, Nutrients etc. Total of more than 120 articles in scientific journals (> 70 publications in international journals and> 50 in Greek). More than 80 conference lectures  as a guest speaker, 20 publications at international conferences and 50 at national conferences, 4 awards. Author and editor in  related scientific books.
Scientific coordinator  in self-funded Lifelong Learning Programs (indicative) Oncology Hospitalization in General Hospital (NSRF 2004), Summer School New Technologies in the Prevention and Treatment of Chronic Injuries and Ulcers (LLP Institute of UNIWA 2012), Nursing , Ostomy Management and care (LLP Institute of UNIWA 2016-2017), Summer School Intelligent technologies in patient care (Summer School 2021).Participation in NSRF-funded programs .
Participation in research funded projects (indicative): Empowered: Integrated, intelligent assistant to support the autonomous living of the elderly (RESEARCH – CREATE – INNOVATE 2021).
Instructor and member of the Examination Committee of the Surgical Nursing Specialty also instructor  at the  National Emergency Aid Centre, and other structures. Member of Scientific Societies.
For the CV, click here.